Attorneys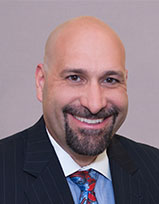 Raymond P. Raiche
Of Counsel
Raymond Raiche has a diverse practice that includes cases related to bankruptcy, matrimonial, child custody and support, commercial litigation, mergers and acquisitions, corporate formations, trusts and estates litigation, real estate, lending, tax certiorari and appeals, personal injury, and medical and dental malpractice.
Raymond, who helped found the firm's Family Law and Bankruptcy departments, is responsible for establishing a legal precedent on the protection of creditor's rights in the case In re Central Park Estates, LLC 485 B.R. 72, 2013. Two of his recent case successes include:
$250,000 settlement stemming from a dispute over a life insurance policy's designee, and
$80,000 settlement related to a dental malpractice case where a piece of a broken tooth was lodged in the lung of the plaintiff.
Raymond practiced law at BSR&B for many years. Before joining the firm, he worked with firms in Newburgh, Poughkeepsie, and Fort Lee, N.J. He is a member of the New York, Hudson Valley Bankruptcy, and Dutchess County bar associations, and has been admitted to the New York and New Jersey Bars, and before the U.S. District Court for the Southern District of New York and the District of New Jersey, as well as the Second and Third Circuit Court of Appeals. A Poughkeepsie, N.Y. resident, Raymond is a graduate of Marist College and the Seton Hall University School of Law.
More about Raymond P. Raiche
Areas of Practice

Bankruptcy
Matrimonial
Child custody & support
Commercial litigation
Mergers & acquisitions
Corporate formations
Trusts & estates litigation
Real estate
Lending
Tax certiorari & appeals

Bar Admissions

Second Circuit Court of Appeals
Third Circuit Court of Appeals
U.S. District Court for the Southern District of New York
1999: New York
1999: New Jersey
1999: U.S. District Court District of New Jersey

Education

Seton Hall University School of Law
Marist College
Dutchess Community College

Representative Cases

In Re Central Park Estates, LLC 485 B.R. 72, 2013

Professional Associations

New York State Bar Association
Dutchess County Bar Association
Hudson Valley Bankruptcy Bar Association