Attorneys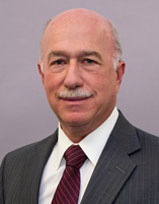 Richard A. Stoloff
Of Counsel
Richard A. Stoloff primarily focuses his practice on litigation, appeals, corporate and business law, real estate law, municipal law, and condemnation and tax certiorari proceedings. His appellate practice includes the New York State Appellate Divisions and Court of Appeals and the United States Court of Appeals for the Second Circuit. He presently serves as special counsel to the Town of Mamakating, spent over 20 years as the Town Attorney for the Town of Mamakating, and is a former attorney for the Village of Monticello Planning Board and Zoning Board of Appeals.
A member of the New York State Commission on Judicial Conduct since 2011, Richard has also been chairman of the Sullivan County Grievance Committee for over 25 years.
Richard is a member of the New York State Trial Lawyers Association and the American, New York State, and Sullivan County Bar Associations, the latter of which he served as president, vice president, and director. He has been admitted to New York Bar and the United States District Court for the Southern and Northern Districts of New York.
Richard joined the firm after serving as a partner of Goldstein & Stoloff and its successor, Stoloff & Silver, LLP since 1984. He is a graduate of the City College of the City University of New York and Brooklyn Law School.
More about Richard A. Stoloff
Areas of Practice

Business Law
Litigation
Commercial Litigation & Appeals
Municipal Law
Real Estate Transactions
Condemnation & Tax Certiorari Proceedings
Criminal Law

Bar Admissions

New York
U.S. District Court for the Southern and Northern Districts of New York
United States Court of Appeals for the Second Circuit
New York State Appellate Divisions and Court of Appeals

Education

1973: Brooklyn Law School
1969: City College of the City University of New York

Past Employment Positions

Stoloff & Silver, LLP, Partner
Goldstein & Stoloff, Partner

Professional Associations

American Bar Association, Member
New York Bar Association, Member
New York State Commission on Judicial Conduct, Member
New York State Trial Lawyers Association, Member
Special Counsel for the Town of Mamakating
Sullivan County Bar Association, Member
Former Town Attorney for the Town of Mamakating
Former Attorney for the Village of Monticello Planning Board and Zoning Board of Appeals
Former President, Vice President, and Director, Sullivan County Bar Association