Attorneys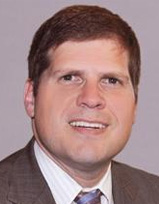 Richard J. Shapiro
Partner
Richard Shapiro, head of the firm's Estate Planning, Probate, and Elder Law Department and a Certified Elder Law Attorney* (CELA), counsels clients of both modest and higher net worth in creating tax efficient legacy plans that provide asset protection throughout the generations.

Richard is the only* Certified Elder Law Attorney* whose home office is based in Orange, Sullivan, Dutchess, or Ulster counties, one of only 36* CELAs in New York State, and one of fewer than 500* CELAs nationwide. The CELA designation is earned through the National Elder Law Foundation (NELF), the only organization approved by the American Bar Association to offer certification in the area of elder law.

Richard is a member of WealthCounsel, ElderCounsel, and the National Academy of Elder Law Attorneys, and has repeatedly named a Super Lawyer in the field of estate planning and probate.He has also received an "AV Preeminent" rating from Martindale-Hubbell, and has earned a perfect 10.0 rating at www.avvo.com.

Richard is the author of Secure Your Legacy: Estate Planning and Elder Law for Today's American Family, published in 2017 by Archway Publishing, a division of Simon & Schuster. He is also a contributing author for The Complete Guide to Estate & Financial Planning in Turbulent Times, a book published in 2010 by the Collaborative Press, and has written a chapter for Inside the Minds: Strategies for Trusts and Estates in New York, 2013 ed., a "how to" book for attorneys published by Aspatore Books, a division of Thomson Reuters.

In addition to serving as a municipal attorney, he is actively involved in community affairs. Richard is a member of the Middletown, New York, and Orange County bar associations. He has been admitted to the New York and Pennsylvania Bars, and before the U.S. District Court for the Southern District of New York. Born in Middletown, N.Y., Richard is a graduate of Cornell University and the University of Pennsylvania Law School.

*As of 11.8.2017; the National Elder Law Foundation is not affiliated with any governmental authority. Certification is not a requirement for the practice of law in the State of New York and does not necessarily indicate greater competence than other attorneys experienced in this field of law.

 




More about Richard J. Shapiro
Areas of Practice

Wealth Preservation
Guardianships
Veterans Benefits
Medicaid Planning
Veterans' Benefits
Estate Planning
Elder Law
Business Succession Planning
Probate & Trust Administration
Last Will & Testament
Special Needs Planning
Business Law
Buying a Business
Selling a Business
Business Formations
Real Estate Transactions
Municipal Law

Bar Admissions

1991: U.S. District Court Southern District of New York
1991: New York
1988: Pennsylvania

Education

1988: University of Pennsylvania Law School
1985: Cornell University

Published Works

The Complete Guide to Estate & Financial Planning in Turbulent Times, Collaborative Press
Estate Planning for Blended Families, Aspen Publishers, Volume XIX, Number 9, 2008
The Sale of Assets to a "GDOT", New York State Bar Association Trusts and Estates Law Section Newsletter, Spring 2009 -- Vol. 42, Nov. 1, 2009

Classes/Seminars Taught

Elder Care in New York -- Legal and Financial Issues, National Business Institute, May 12, 2005
How to Draft Effective Wills and Trusts, National Business Institute, November 17, 2005
Resolving Legal and Financial Issues in Elder Law, National Business Institute, May 15, 2007
Estate Planning and Long-Term Care Options for Elderly Clients, National Business Institute, November 28, 2007
Top Ten Estate Planning Techniques, National Business Institute, May 20, 2009
Drafting Effective Wills and Trusts, National Business Institute, May 6, 2010
Estate Planning Basics, National Business Institute, May 16, 2011
Top Ten Estate Planning Techniques, National Business Institute, June 26, 2012

Honors and Awards

2017: Super Lawyer
2016: Super Lawyer
2015: Super Lawyer
2014: Super Lawyer
10.0 Rating from Avvo.com
AV Preeminent Rating from Martindale-Hubbell

Fraternities/Sororities

Phi Kappa Psi

Past Employment Positions

1989-1991: Porter, Wright, Morris & Arthur, Washington D.C., Associate
1988-1989: Crowell & Moring, Washington D.C., Associate
Town of Minisink, Acting Justice

Ancillary Businesses

Exit Planning Solutions, LLC

Community Affiliations

1995-Present: Cornell University Alumni Admissions Ambassador Network
2002-2011: Orange Regional Medical Center, Trustee
2003-2006: Southwinds Retirement Home, Director
1999-2002: Horton Medical Center, Trustee
1999-2000: Wallkill East Rotary Club, Member, President
1996-2000: Brittany Miller Foundation, Board of Directors
1996-1998: Brittany Miller Foundation, President
1995-1996: Cornell University Alumni Admissions Ambassador Network, Regional Chairperson
Jewish Federation of Greater Orange County; Endowment Committee Member
Community Foundation of Orange and Sullivan Counties; Professional Advisors Council

Professional Associations

1996: Middletown Bar Association, President
New York State Bar Association; Trusts and Estates Section
New York State Bar Association; Elder Law Section
Orange County Bar Association
Hudson Valley Estate Planning Council

Memberships

WealthCounsel
ElderCounsel
National Academy of Elder Law Attorneys