Zoning & Land Use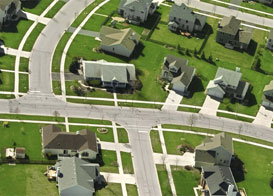 The experienced attorneys Blustein, Shapiro, Rich & Barone, LLP have represented a variety of municipalities and planning boards throughout the Orange County. That experience has given us the ideal background to represent builders and developers as they navigate the complexities of obtaining the permits and approval necessary for their development plans.
Over the years, our attorneys have helped a number of the largest builders and developers in the Hudson Valley obtain approvals for everything from routine matters to the most controversial projects. And, when our clients' rights are violated, our lawyers know how to promptly obtain judicial relief via an Article 78 petition or other legal proceeding.
The key to successfully navigating the challenges of land use and zoning is by understanding the process and the decision-makers involved. Our attorneys can help you navigate through:
Real estate developments
Land use & zoning approvals
Compliance with the State Environmental Quality Review Act (SEQRA)
Rezoning issues
Obtaining variances
Appeals of adverse planning and zoning decisions, including the prompt filing of Article 78 proceedings
Even a small violation of a zoning or land use ordinance can jeopardize and delay your project. Our firm has successfully obtained variances and permits for builders and developers whose projects faced significant administrative delays. Do not risk the success of your project by failing to obtain the proper information and permits before you begin the application process.
To protect the success of your business, contact Blustein, Shapiro, Rich & Barone, LLP today.