Commercial Collections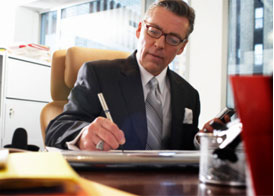 As one of the premier firms in the Hudson Valley, Blustein, Shapiro, Rich & Barone, LLP has recovered millions of dollars for both small and large commercial creditors. Our understanding and aggressive approach to the collection process helps facilitate the collection of the just debts of creditors.
We have represented some of the largest building material suppliers in the region, obtaining judgments by pursuing both personal and corporate guarantees.
When investigating the possible means of recovery, our attorneys draw on their vast legal experience to determine the best course to settle the debts owed to you and your business. We use all possible legal tools, including mechanic's liens, arbitration, and other collection remedies, to resolve collection disputes that jeopardize the success and stable operation of your business.
Not only will our attorneys and support staff assist you in obtaining a judgment for unpaid debts owed to you and your business, but we will also help you collect on those judgments. By using all available legal means, including seeking a petition to hold the debtor in contempt of court if they do not appear for informational gathering depositions, our firm will ensure you collect what is owed to you.
With the number of foreclosures plaguing the housing market, our attorneys are also uniquely situated to assist banks and lenders seeking to collect on unpaid mortgages. We will pursue every legal avenue possible to ensure your investment is secure.
For individuals and businesses, commercial collections can play a negative role in the success and stability of your venture. Contact Blustein, Shapiro, Rich & Barone, LLP to learn about how our experienced attorneys can help.