Consumer Bankruptcy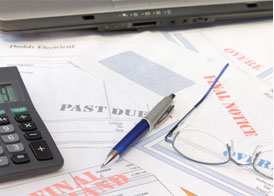 Throughout New York and the rest of the country, individuals and families are struggling to make ends meet. The downturn in the economy has resulted in a record number of bankruptcy filings. Even though the bankruptcy laws have changed in the past few years, it is still possible to gain relief from your debt through a consumer bankruptcy. At Blustein, Shapiro, Rich & Barone, LLP, our attorneys have an extensive understanding of the consumer bankruptcy laws. We will take the time to evaluate your situation and determine what type of bankruptcy might be right for you. Our firm prides itself on tailoring our approach to suit each client's specific needs and goals.
Chapter 7 Bankruptcy
Also known as the "fresh start" bankruptcy, Chapter 7 bankruptcy allows a debtor to liquidate assets and have debts discharged. Debtors must qualify for Chapter 7 through the means test, a complicated formula that determines eligibility by calculating the debtors' ability to repay their debts. Unsecured debts can be discharged if an individual or couple is eligible.
Chapter 13 Bankruptcy
When an individual (or couple) does not qualify for Chapter 7 through the means test, they may still qualify for Chapter 13 bankruptcy protection. Chapter 13 is a repayment plan that allows a debtor to pay his or her debts while being protected from creditors. The repayment plan is submitted to, and approved by the bankruptcy court and overseen by a bankruptcy trustee. Overall, a Chapter 13 bankruptcy plan is in place for three to five years, with payments being made according to the arranged schedule throughout those years.
Other Consumer Bankruptcy Issues
In addition to providing our clients with guidance and representation in Chapter 7 and Chapter 13 bankruptcy matters, we can also assist with related issues such as:
Foreclosure & alternatives to foreclosure
Wage garnishment
Creditor harassment
Take control of your financial situation by exploring your bankruptcy options with a qualified member of Blustein, Shapiro, Rich & Barone, LLP's legal team today.