Criminal Law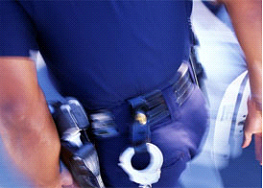 The attorneys at the Goshen firm of Blustein, Shapiro, Rich & Barone, LLP understand how devastating a criminal conviction can be to your life. Even misdemeanor charges can affect your driver's license, your employment, your housing situation, and your freedom. When challenging allegations made by prosecutors and police officers, it is critical to hire one of Blustein, Shapiro, Rich & Barone, LLP's aggressive and experienced criminal defense attorneys to represent you.
You will receive personal service throughout your case, from your first meeting with our firm through to the final outcome.
Several of our attorneys have served as assistant district attorneys in Orange County and the Bronx, and know exactly what it takes to mount an appropriate defense against prosecution. We build your defense right from the beginning, and carefully review each piece of evidence from the state. Our team will also hunt for additional evidence of our own, and interview witnesses to ensure that every avenue of defense is explored.
We have successfully represented clients charged with the following:
We understand the potential impact that a conviction can have on a person's life and aggressively seek to have charges dismissed or reduced, or to negotiate a plea agreement for reduced punishments whenever possible.
If you are facing criminal charges in Newburgh NY, Middletown NY, or elsewhere in Orange County, do not take chances with your future. Enlist the assistance of an experienced criminal defense lawyer. Contact Blustein, Shapiro, Rich & Barone, LLP, today!