Estate & Probate Litigation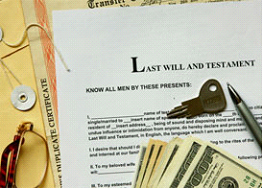 The experienced estate and probate litigation team at Blustein, Shapiro, Rich & Barone, LLP provides top-flight legal representation to people struggling with often emotionally-charged litigation involving wills, trusts, and other testamentary dispositions.
Our experienced team provides Estate Litigation in Middletown NY and Goshen NY. Our litigators represent fiduciaries, including executors and trustees, who may be defending claims brought by disgruntled heirs. We also represent beneficiaries who assert that an estate is being mishandled by the executor or trustee, or who wish to file objections to a will or trust.
In all cases, we follow an aggressive but disciplined approach to ensure that our clients' rights are preserved through every step of the estate litigation. Our estate litigation specialists utilize all appropriate discovery techniques to derive needed information and documentation from the opposing parties. To guarantee maximum value for our clients, our estate litigation team will seek to ensure that appropriate estate and trust accountings are completed by the fiduciary.
We recognize that estate litigation matters can be enormously stressful for our clients, and we are sensitive to their needs at each step of the proceeding. Our attorneys and staff take pride in ensuring the most successful outcome possible in each estate litigation matter.
If you need top-flight legal representation with a will or trust contest, or other estate litigation matter, contact the CELA certified and experienced Hudson Valley attorneys of Blustein, Shapiro, Rich & Barone, LLP.