Family Law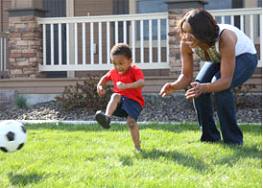 Legal issues involving your family can take an emotional toll on all of those involved, especially children. Addressing divorce issues and other family law matters in a timely and thorough manner can aid in your ability to move forward with your life.
Our firm represents clients in family law matters such as:
You do not have to face family law issues alone. At Blustein, Shapiro, Rich & Barone, LLP, our Orange County, N.Y. lawyers partner with clients to see that all issues are addressed and resolved in a way that suits their best interests. We pride ourselves on our ability to provide clients with detailed advice and information regarding family law matters, allowing them to make educated decisions that will affect their futures.
Contact us today to discuss any of the below family law issues or other legal matters with an attorney at Blustein, Shapiro, Rich & Barone, LLP today.