Personal Injury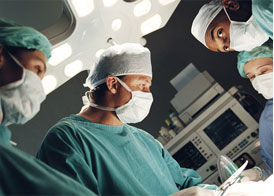 Do you have a personal injury claim?
Do you know who pays your medical expenses?
Do you know who pays for your lost wages?
Do you know who pays for your property damages?
Do you know what insurance benefits to which you are entitled?
The highly skilled attorneys at Blustein, Shapiro, Rich & Barone, LLP have the answers for you. Contact us today to get your free consultation (applicable to most injury-related cases).
When you have been injured in an accident of any kind, having prompt and experienced legal attention can make the difference as to whether you obtain all of the compensation to which you may be entitled. Over its history, the law firm of Blustein, Shapiro, Rich, & Barone, LLP has helped people recover millions of dollars in monetary damages for their injuries following an accident. Although human error is simply part of life, a person's negligence can cost victims their lives, their livelihoods, and significantly interfere with their quality of life.
At Blustein, Shapiro, Rich, & Barone, LLP, we thoroughly investigate our cases to determine fault and assess liability. Our highly skilled, experienced, and successful attorneys will cooperate with the injured individuals and their families to ensure the proper compensation.
Whether it's a slip and fall or an auto collision caused by texting and driving, accidents happen when you least expect them. Our firm will be there to help you navigate the obstacles you face when seeking monetary damages, and to ensure your rights are protected.
We are capable of handling any number of personal injury claims, including:
Bicycle accidents
Premises liability
Product liability
General negligence
Intentional misconduct
Elder abuse
Birth injuries
To speak to one of the lawyers at Blustein, Shapiro, Rich & Barone, LLP, about your case, contact us today!