Municipal Law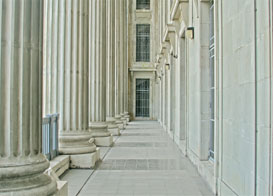 As one of the growing preeminent law firms in the Hudson Valley, Blustein, Shapiro, Rich & Barone, LLP has earned a strong reputation as being knowledgeable counsel for the legal concerns of local governments. Our municipal lawyers stress the integration of preventative law into all of the services that we perform and the advice that we give, helping our clients avoid judicial or administrative challenges to their actions.
We provide trusted legal representation for the following municipalities:
Town of Wallkill Town Board, Planning Board and all municipal departments
Town of Warwick Town Board
Town of Minisink Town Board & Planning Board
Village of Unionville Village Board & Planning Board
Our firm has established roots in the Hudson Valley, representing individuals, businesses, and governments in a wide range of legal areas for several decades. Our breadth of experience enables us to effectively and efficiently represent, and provide assistance to municipalities in the following areas:
General or special counsel to counties, town and village boards and all municipal departments
Planning boards and zoning boards of appeal
Advisory and research services
Local law, regulations, resolution, public hearing and meeting notice drafting
Compliance with all applicable local state and federal laws pertaining to municipalities
Representation of municipalities in litigation matters, including Article 78 proceedings
Advising municipalities on contractual, environmental, and public sector employment matters, including collective bargaining, interest arbitration, employee disciplinary hearings, matters before PERB and the NYS Department of Labor
Before taking official action, it is wise for a municipality or a municipal board to ensure that its actions comply with local, state, and federal laws including the State Environmental Quality Review Act (SEQRA). Our attorneys will conduct all relevant research and assist you in making informed legal decisions that will withstand and overcome legal challenges.
Similarly, to ensure that a local government enacts appropriate laws, ordinances, and regulations, our firm will assist in the researching and drafting of these documents before they are enacted into law.
No matter how careful a government body is when taking action, disputes arise that can call into question the legality of government conduct. Our firm will work diligently to resolve disputes, and will litigate matters as needed.
We apply a "hands on" approach with our municipal clients and are always available to assist with any municipal issue that arises.
For confident and sound legal advice about municipal and governmental matters, contact one of the lawyers at Blustein, Shapiro, Rich & Barone, LLP.