Real Estate Transactions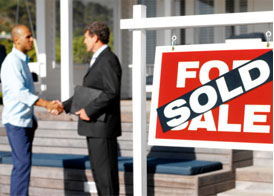 Throughout Orange County and the Hudson Valley, buyers and sellers seek out the professional legal advice provided by the real estate attorneys at Blustein, Shapiro, Rich & Barone, LLP. Our experienced lawyers represent clients in a wide array of real estate transactions, working hard to protect our clients' interests. We handle large scale commercial office, retail, hotel/motel, shopping mall, and multi-family real estate acquisitions, leases, 1031 tax exchanges (forward and reverse), real estate finance and land use and zoning issues before governmental boards.
Additionally we represent buyers and sellers in home sale transactions in Newburgh NY, Middletown NY, and throughout Orange County NY. We help clients draft and review the purchase and closing documents, review title reports to ensure clean title is transferred, assist purchasers with their mortgage paperwork, and proactively handle all other aspects of the transaction to ensure a smooth and efficient closing. Large or small, our attorneys and staff work to make every transaction a success.
Representing Private Commercial and Lenders Banks
Besides representing buyers, sellers, and builders, our firm represents national and local banks and other financial institutions, and private lenders in closing residential, commercial, and construction loans. Our firm's mortgage loan department is staffed with professionals whose sole responsibility is to ensure that our banking clients' commercial and residential loans are closed quickly and professionally. We also represent banks and lenders on their legal obligations concerning collections, mortgage foreclosures, and other banking matters.
Whether you are a bank or lending institution engaged in the business of lending money to consumers or a property owner immersed in a real estate transaction, the real estate lawyers of Blustein, Shapiro, Rich & Barone, LLP are here to protect your interests. Contact us today!