Business Succession Planning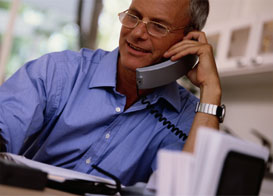 One of the most effective ways to avoid your business becoming immersed in a contentious ownership or control dispute is to create a comprehensive business succession plan. At Blustein, Shapiro, Rich & Barone, LLP, our Hudson Valley attorneys create strategies to ensure an orderly and efficient transfer of a business.
Protecting Businesses for Families Throughout New York's Hudson Valley
Our firm uses intelligent strategies to minimize tax liabilities, preserve the strength of a company, protect the interests of heirs, and ensure a legacy for the founder of a company. We work hard to protect a family's privacy and to ensure liquidity after the death of the principal owner. Our lawyers' focus is to minimize any delays associated with the probate process by creating solid business succession plans.
The experienced attorneys at Blustein, Shapiro, Rich & Barone, LLP understand that a comprehensive business succession plan must take into account the clients' wishes and concerns, family and business dynamics, and the tax consequences of any decisions made.
Helping People Create Business Succession Plans That Work
Our experienced business planning attorneys help people navigate all the obstacles associated with business succession planning, including:
Family succession planning
Exit strategies
Business restructuring
Disputes among owners & partners
Mergers, acquisitions & sales
Family limited partnerships or limited liability companies (LLC)
Protect the interests of your family and your business by speaking with an experienced business planning attorney at Blustein, Shapiro, Rich & Barone, LLP today.