Estate Planning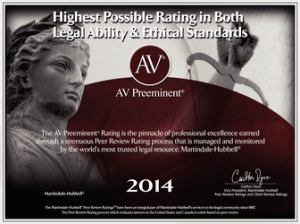 One of the goals of proper estate planning is to create a plan that provides for your loved ones, while keeping you in control of your affairs. A comprehensive estate plan should plan for your own disability and the certainty of your death. At Blustein, Shapiro, Rich & Barone, LLP, our estate planning attorneys create estate plans that protect the rights of clients and their loved ones.
You are the Foundation of Any Estate Plan
The first step in creating any estate plan is sitting down and discussing your dreams, goals, and concerns. We then work to understand the dynamics of you and your family. These are the people who you want an estate plan to protect. We know the law, and you know your family.
After we understand the "family story", we use this knowledge to design an estate plan — including wills and trusts — that preserves and enhances your wealth. It is true that most clients want not only to protect what they have, but also to increase the value of their estate.
Finally, we work up a plan that minimizes any tax liability faced by you and your estate. In any estate plan, the focus should be first on your family, and then on tax planning.
Creating Estate Plans That Actually Work
How do our lawyers judge whether they created a successful estate plan for a client? The answer is simple: it is when a client's every expectation is met.
An estate plan is more than just an appropriate legal document; rather, it is about designing a comprehensive plan for the future of you and your family, and making sure that the plan is properly funded and maintained over the years. Our unique Legacy Assurance Program ensures that our client's estate plans are not just state-of-the art at the time they are initially created, but that they remain up-to-date as the client's lives, the laws, and their attorney's experiences change over the years.
High Net Worth Planning
Planning for clients with a high net worth (e.g., $4 million and above) presents a special set of challenges. Not only are the financial stakes higher than with a "foundational" estate plan, but the gift and estate tax implications – and risks – are enormous. Navigating through the complex web of emotional, tax, and financial issues for high net worth cases requires experienced counsel.
Our estate planning attorneys regularly attend continuing education programs throughout the United States to learn the latest planning techniques to serve our clients. We also maintain affiliations with national estate planning and business planning organizations to ensure that our lawyers and support staff have all the technology and planning tools necessary to provide the most responsive and sophisticated estate planning services available in the Hudson Valley.
For more information about estate planning — including how a will, trust, living will, health care proxy and power or attorney may suit your planning needs — contact Blustein, Shapiro, Rich & Barone, LLP today.