Guardianships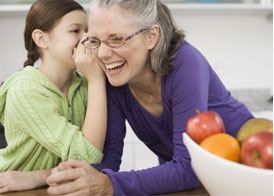 When the subject of a guardianship arises, it is often in the midst of an emotionally charged situation between family members. Regardless, this step is being taken to protect the individual and preserve his or her best interests. At Blustein, Shapiro, Rich & Barone, LLP, our experienced New York attorneys understand how difficult these situations may be and the emotional toll they can take on all involved parties. We are dedicated to providing comprehensive assistance to clients to help them move through the guardianship process as quickly and thoroughly as possible. We are fluent in the language of the laws that govern guardianships, and can take the time to explain all of your options when exploring the possibility of a guardianship.
Guardianship Over an Adult
A guardianship for an adult may be proposed or established to ensure that the adult (called a "ward") is safe and cared for. Adults who are incapable of caring for themselves due to physical incapacitation, mental illness, drug addiction, mental retardation, or other reasons may require the intervention of a loved one or friend to take a step toward protecting their well-being. In cases where the guardianship is in regard to an elderly adult, the guardianship proceedings may be tied to aspects of estate planning and elder law, such as health care and financial control. Our firm can offer counsel and direction in these matters as well.
Guardianship Defense
In some situations, the person at the center of a guardianship case does not agree with the guardianship, and may challenge it in court. We represent clients who are the subject of a guardianship in order to see that their rights and wishes are protected. If you have questions about the benefits of a guardianship and how it may affect your future and the future of your loved one, contact Blustein, Shapiro, Rich & Barone, LLP.