Medicaid Planning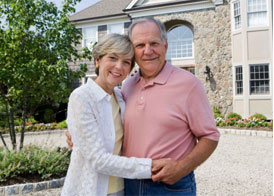 Medicaid is a combined state and federal insurance program that covers many long-term care expenses. To qualify for Medicaid, applicants must prove a minimal amount of assets. To qualify for Medicaid eligibility, individuals may wish to use Medicaid Planning to carefully plan, allocate, and spend down their assets.
Medicaid Eligibility Middletown NY, Goshen NY
Medicaid provides therapeutic support for those families and individuals whose health expenses exceed their income.
Doing so in a legal manner that preserves their right to Medicaid isn't easy. The estate planning attorneys at Blustein, Shapiro, Rich & Barone, LLP can help.
How to Qualify for Medicaid in Middletown, NY and Goshen, NY
Medicaid pays for institution/nursing home costs for senior persons with few assets and low financial gain. In some cases, this is applicable to senior citizens who have already spent most of their savings paying for a residential facility or home care and can't sustain the expense.
In the case where one spouse lives at home and the other in a long term care facility, Medicaid Planning can allow more assets to be reserved while still qualifying for Medicaid. Planning plays an important role so that Medicaid can pay the nursing costs for a senior patient in a medical facility.
Our elder care law attorneys in Middletown, NY and Goshen, NY help clients draft powers of lawyer in case they are ever unable to make medical decisions for themselves. This relieves some of the burden on loved ones, who will have a clear understanding of the senior's wishes. An experienced elder care attorney will also pursue Medicaid benefits and other types of health and disability funding on behalf a client.
We regularly handle cases involving a wide variety of situations, whether a client requires immediate assistance or a long-range plan.
Medicaid Planning Strategies
Our attorneys can help you understand how to plan for your future by utilizing the following:
Gifts & loans:Though they may be useful, it is important for clients to know that some gifts, loans, and asset transfers may render an applicant ineligible for Medicaid benefits. Any gifting, loans, or asset transfers should be done under the supervision of an attorney. A careful gift and loan strategy can preserve a significant amount of assets, even for someone already in a nursing home.
Spending down:We can assist you in the development of a plan to spend down money in order to qualify for Medicaid, while simultaneously ensuring that your money is protected for you and/or your spouse.
Irrevocable Trusts:Under today's estate planning laws, advance planning with certain types of irrevocable trusts may offer the best long-term asset protection.
Ideally, individuals should plan ahead so that if nursing home care is ever needed in the future, the benefits may be available faster. Through the use of specific legal strategies, you can protect your hard-earned assets.
If you have questions or concerns about Medicaid planning, Medicaid eligibility, or other elder law and estate planning issues, contact Blustein, Shapiro, Rich & Barone, LLP.
2018 MEDICAID "BY THE NUMBERS"
The New York State Department of Health has issued resource and income allowances for the year 2018. All figures are effective as of January 1, 2018.
Community-Based Care
Applicant
Community Spouse*

Resource Allowance

$15,150

MIN: $74,820

MAX: $123,600

Income Allowance (monthly)

$842

$3,090

Institutional/Nursing Home Care
Applicant
Community Spouse*

Resource Allowance

$15,150

MIN: $74,820

MAX: $123,600

Income Allowance (monthly)

$50

$3,090
* With a properly executed Spousal Refusal, a Community Spouse can typically retain assets in excess of these limits.
The following figures represent the Department of Health's 2018 assessment as to the average cost of nursing home care in each region. These figures are used to calculate Medicaid penalty periods for gifts and asset transfers.
Long Island

(Nassau/Suffolk)

$13,053

New York City

(5 Boroughs)

$12,319

Central

(Syracuse, Broome, Cayuga, Oswego, etc.)

$9,722

Northeastern

(Albany, Rensselaer, Saratoga, Schenectady, etc.)

$10,719

Northern Metropolitan

(Westchester, Dutchess, Orange, Rockland, etc.)

$12,428

Rochester

(Monroe, Ontario, Seneca, etc.)

$11,692

Western

(Buffalo, Erie, Niagara, Genesee, etc.)

$10,239