Special Needs Planning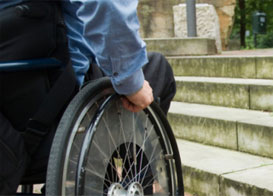 The troubling fact is that you may lack the tools to properly address all of the complex issues that surround the care for a disabled or elderly family member.
At Blustein, Shapiro, Rich & Barone, LLP, our experienced Goshen, N.Y. attorneys are available to assist you with guardianships by creating a special needs trust that will provide for the daily necessities of a loved one. Our attorneys believe that the best special needs planning occurs when an attorney takes the time to discuss the needs, concerns, and objectives of clients.
The harsh reality is that court involvement may be required if no plans are in place to care for an elderly or disabled family member who is unable to care for himself or herself. It is the goal of special needs planning to create strategies to avoid the court's role in this matter.
To discuss special needs planning with an experienced lawyer, contact Blustein, Shapiro, Rich & Barone, LLP today.
Here are some of the key terms in connection with special needs planning:
Guardian: a court-appointed person who manages the affairs of a person who is unable to do so himself or herself
Court Evaluator: a professional (usually an attorney or accountant) with special training who is appointed by a judge to meet with a person in need of supervision and his or her family; files a report with the court with recommendations as to the appointment of a guardian, as well as the recommended scope of duties
Trustee: a person named in a trust instrument to manage and distribute trust assets to beneficiaries